Piazzale Michelangelo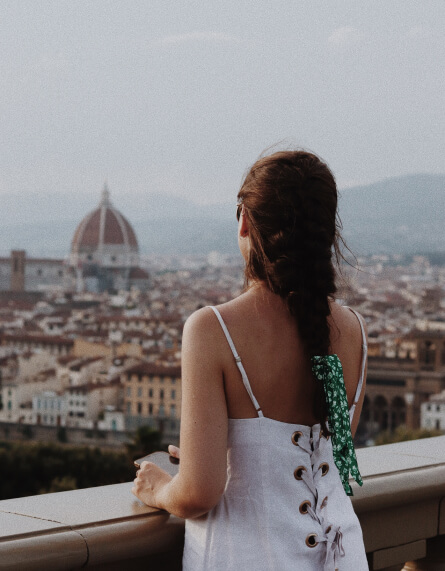 About the place
Are you wanting to capture the sweetness and romance of Florence in your next photoshoot? Look no more than Piazzale Michelangelo!
Located on a hill dominating town, this painting spot offers exciting views of the cityscape and also the encompassing Tuscan rural area. It is an excellent setting for engagement, wedding, or couple's photoshoots, still as for family and individual portrait sessions.
Whether you are looking for traditional, candid, or artistic shots, we have the abilities and knowledge to deliver beautiful results. allow us to assist you to capture the magic of Piazzale sculptor and also the great thing about Florence in your next photoshoot.
How to reach the place
From the central station Santa Maria Novella you can take the buses number 12 or 13 to go to Piazzale Michelangelo.
Otherwise you can take a taxi with a short ride that will be less then 10 minutes from the historical center.
Recommended tours for the photoshoot
30 minutes: 1 locaton
For 30 minutes we can recommend to take photos from Piazzale Michelangelo where you can see the Duomo, the Palazzo Vecchio, and the hills of Fiesole.
1 hour: 2 Nearby locations (less than 2 km)
For 1 hour we can recommend to start from Piazzale Michelangelo and then go to San Salvatore al Monte church. Here is one of the best views of the city and is a popular spot for sunset view.
9O mins: 2 locations (less than 2 km)
For 90 minutes we can recommend to start from Piazzale Michelangelo and then go to the Rose Garden. It is a beautiful spot and offers a variety of roses and flowers. It's perfect for some colorful images and there's a very nice view if the city.
2 hours: 3 locations
for 2 hours we can recommend Piazzale Michelangelo, San Salvatore church and roses garden.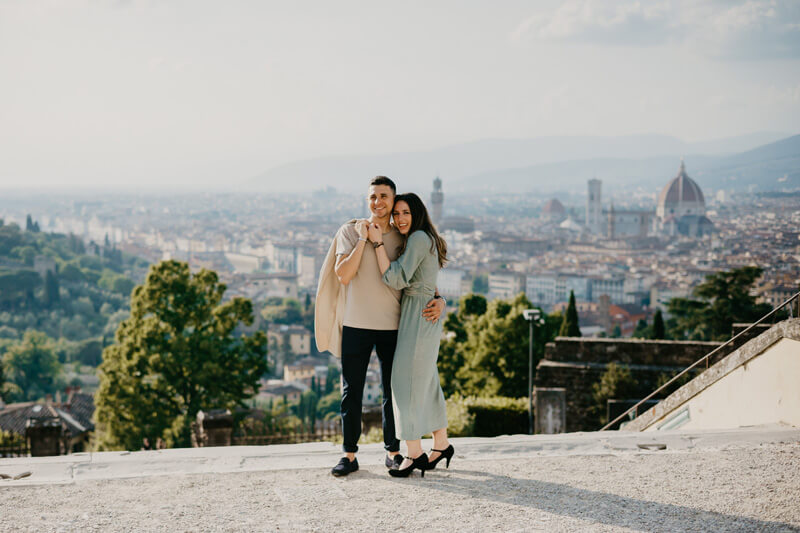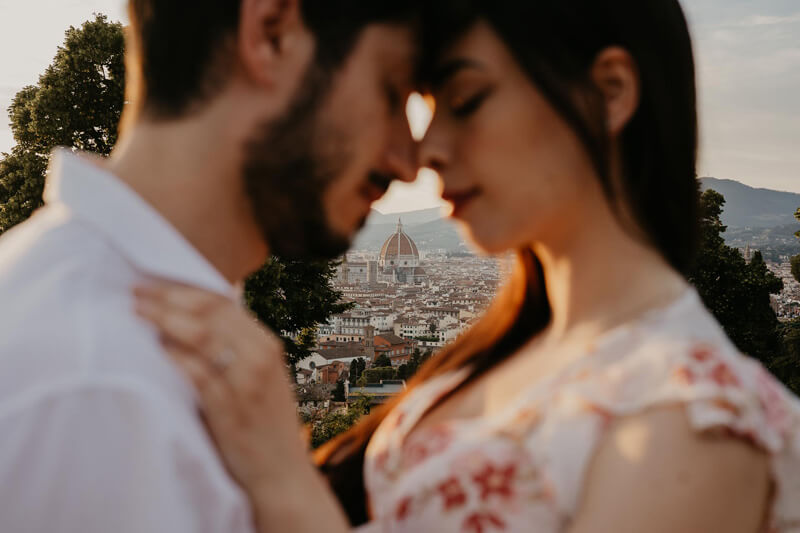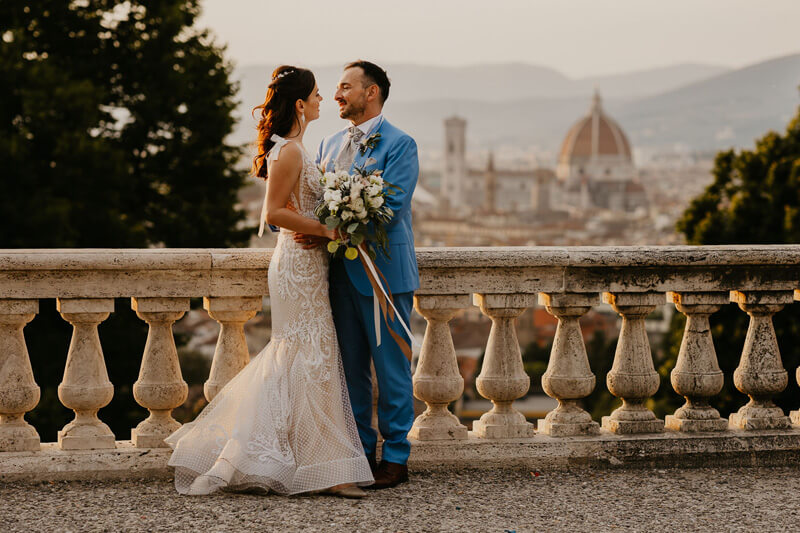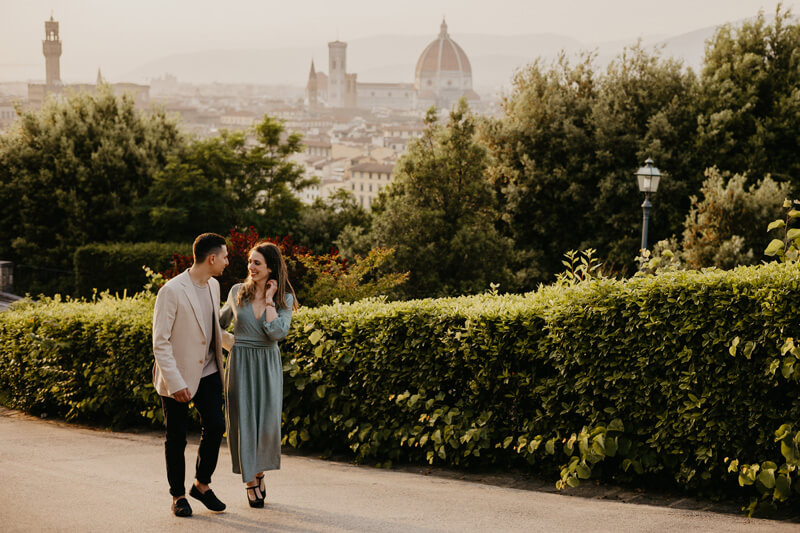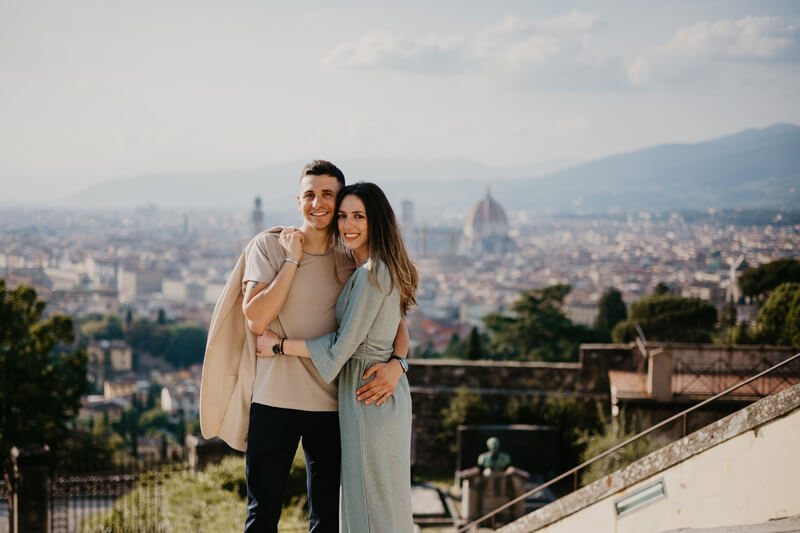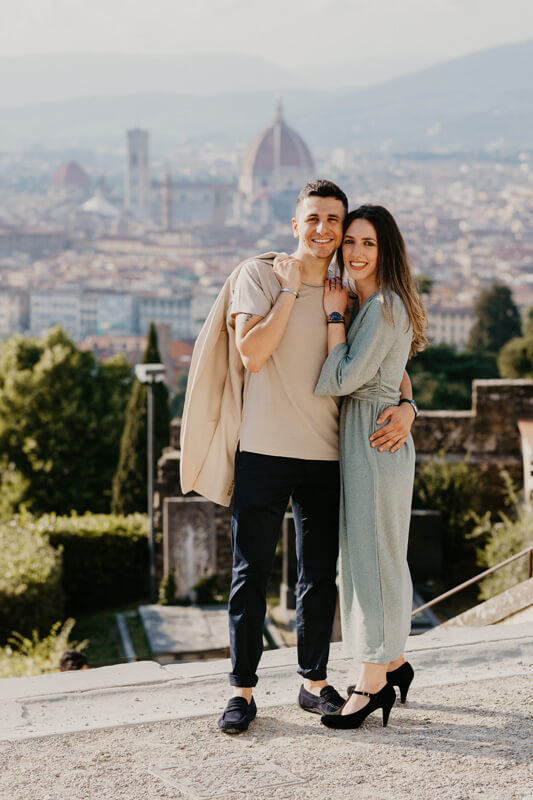 Make your experience unforgettable
WITH A PERSONALIZED EXTRA SERVICES
Testimonials
What people think about photoshoots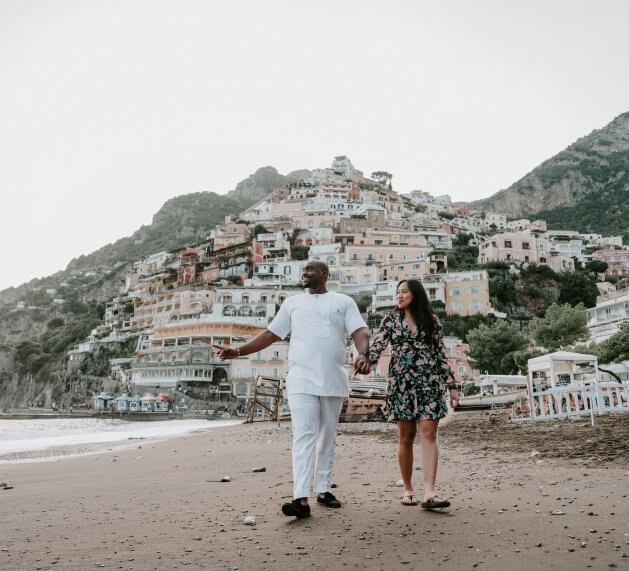 Kwaku Akom
My husband the best experience ever! The photographers were super professional and they made the shoot just the way I wanted it. My fiancé loved it as well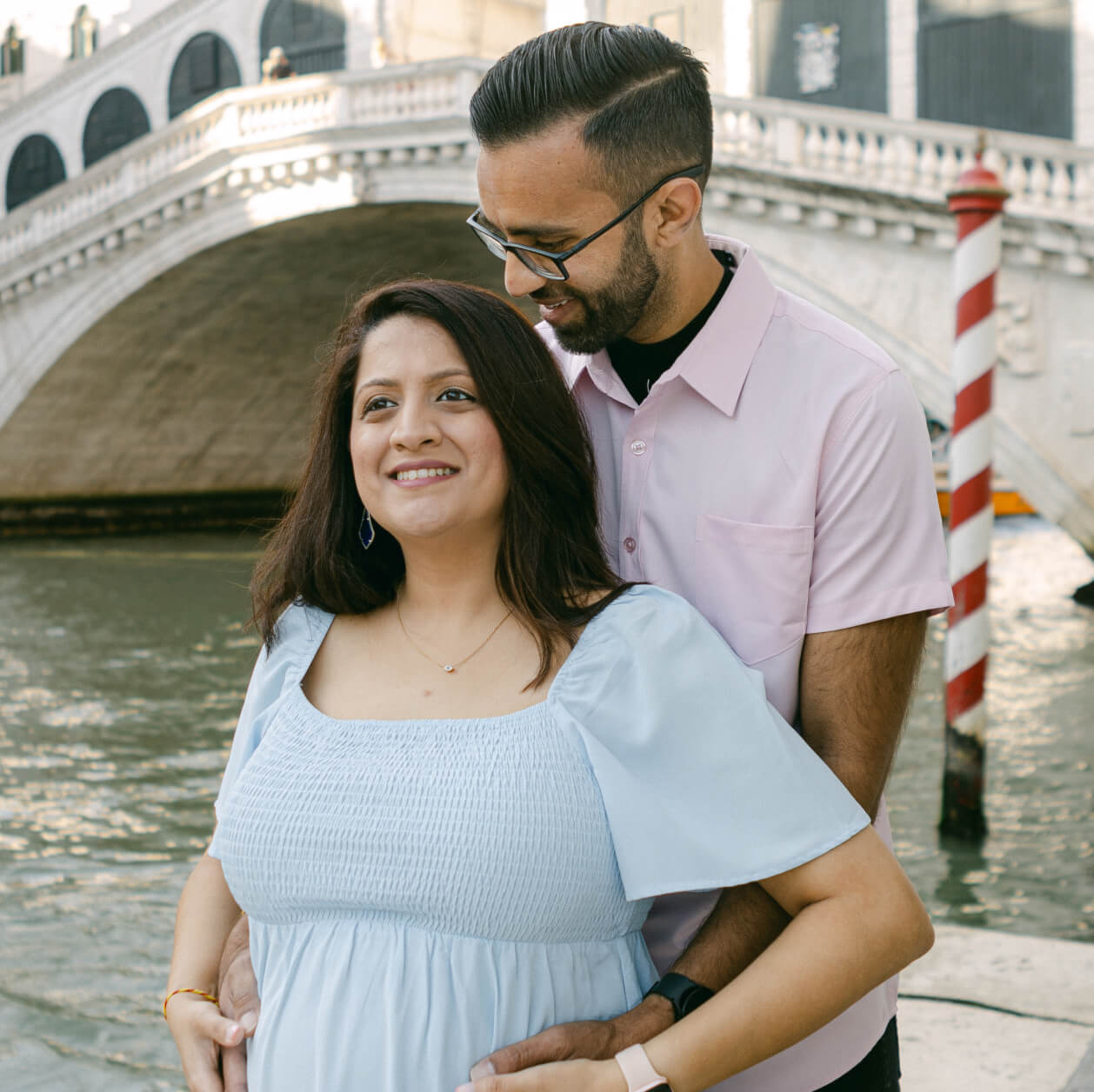 Kinjal & Arth Patel
My husband and I did a romantic couple photoshoot in Italy (Venice and Florence), and Amalfi next week. Maria is great in for coordinating and answering questions. She's very nice, professional, and responsive. Photographers Camilla and Corella were great for our photoshoot and we look forward to seeing the final photos from Maria! We look forward to meeting Rosella in Amalfi next week!! Thank you Photoshoot Italy, I'm glad to have found you on Instagram for our Italy trip and photoshoot! Highly recommend – 10 stars!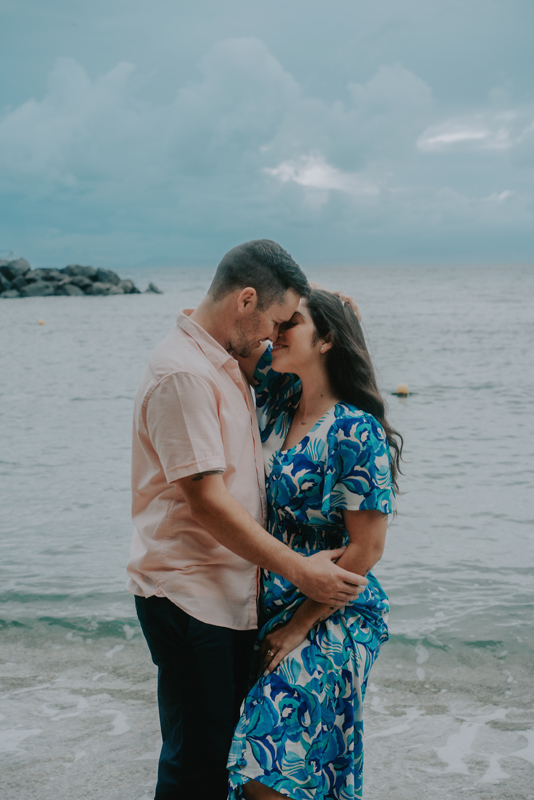 Vani & Grant
We had amazing time with Valentina. Her images are everyone wanted and more! Do not hesitate book your session now what a magical experience!!!! You won't regret it!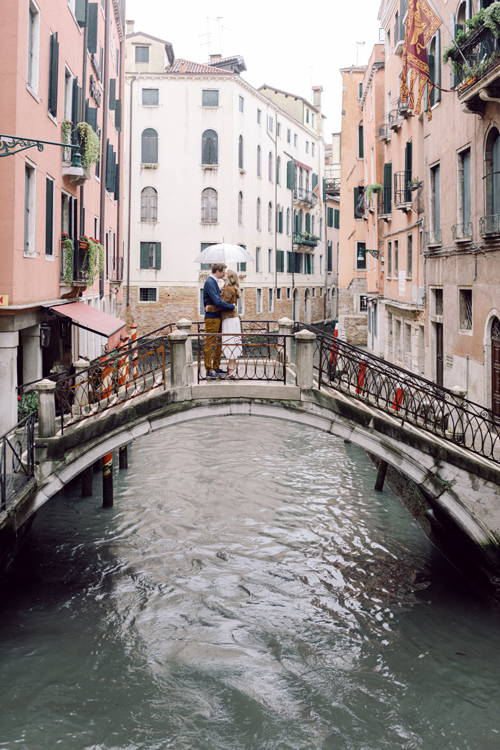 Manuela
Camilla was very flexible and took incredible photos, even it was raining. We had a lot of fun and can recommend her to 100%!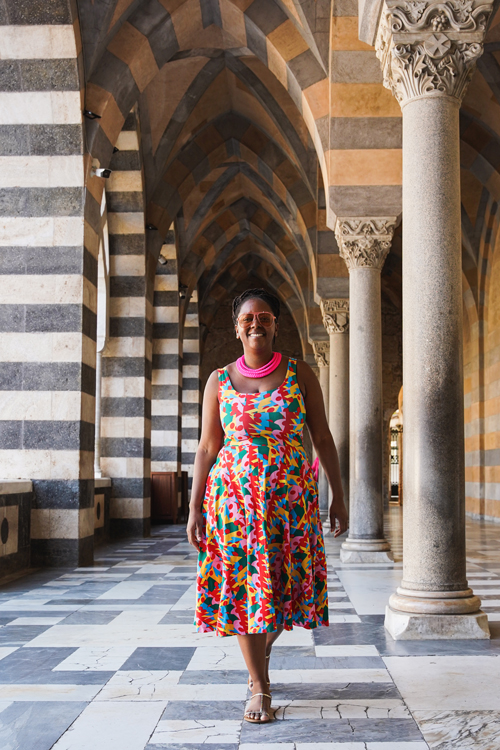 Erin
I was so pleased with this photoshoot. Antonio was friendly and professional. I loved all the photos.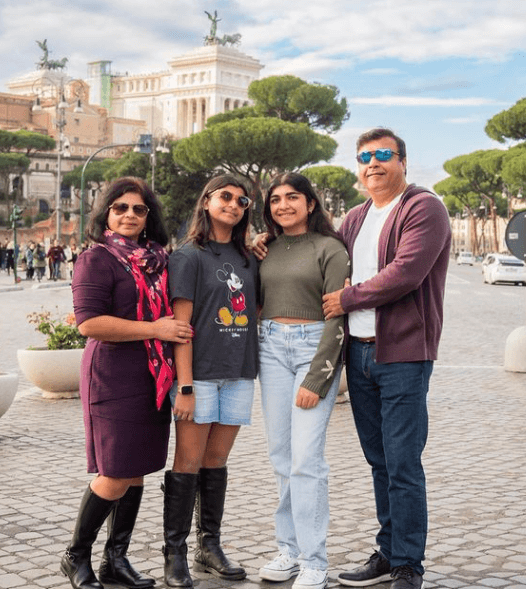 Vidhu
I would rate Photoshoot Italy services as A+ you made getting the pictures clicked so fun. So easy to work with and appreciate giving us more than our contracted time with you. All our friends and family loved our Rome pictures. We have made a lifelong friend in you and I would highly recommend your services to anyone traveling to Italy from our side of the world. Best Wishes. Vidhu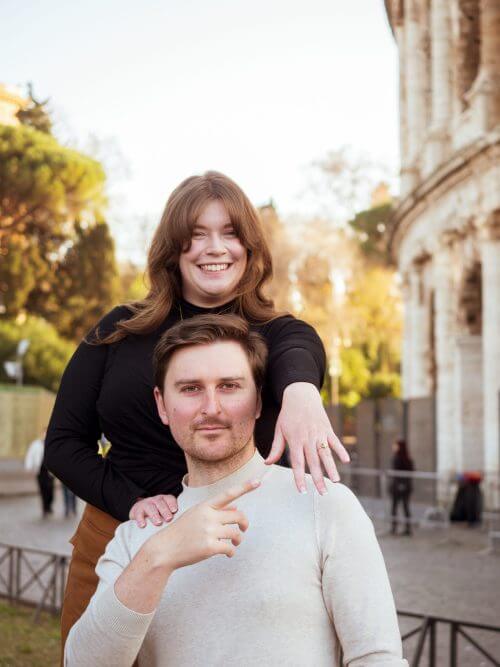 Belinda
I was hoping and praying for a great experience, and I'm not really sure what I expected, but whatever that was Maria surpassed! She was amazing guiding us and making us both feel comfortable as we were both so nervous to begin with. She asked us a lot of questions and personalised the shoot to what we were after 5/5 stars!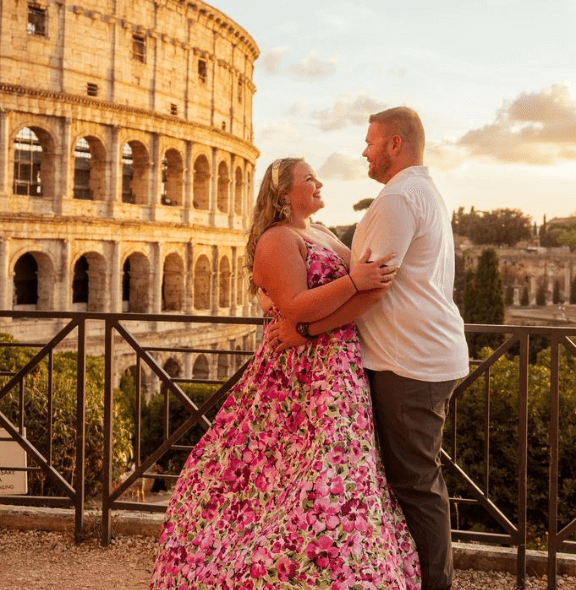 Maggi
Happy to review working with Photoshoot Italy was one of our FAVORITE parts of our journey to Rome. Not to mention, the photographer was able to capture memories we will look back on forever. I cannot stop raving about how great she was – from her energy, excitement, and especially her work. She is professional, clear in her communications and fun to shoot with. We received our photos within a few days of our photoshoot and they were easy to download from there. I HIGHLY recommend working with Photoshoot Italy – you won't regret it!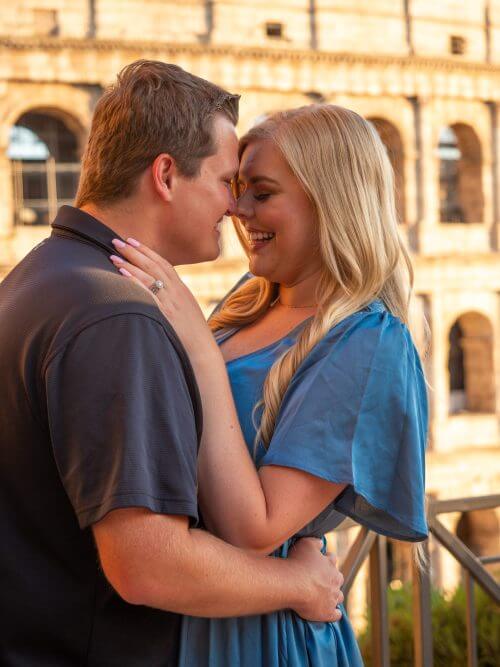 Taylor
My husband and I had a GREAT time. She is so sweet and eager to make suggestions for cute photos. She got photos back to us that look amazing, and she did it SO quickly! If/when I come back to Italy, I would absolutely book with Photoshoot Italy again! She's also very responsive and communicative 🙂
Get Inspired by categories
Each story requires a personalized photo shoot. Get inspired by the categories and choose the perfect one to tell your story
Frequently Asked Questions
EXPERT PHOTO EDITING
All photos are edited for light, color, and sharpness to make your photos awesome.

QUICK DELIVERY
Receive your photos within 5 days of your photoshoot, but you can select express delivery to receive them in 24h!

LOCAL TIPS
Your personal photographer tell you all the best photo spots and local secrets for what to see, eat, & do in town.

HIGH RESOLUTION PHOTOS
All the photos are in high resolution quality and ready to be printed
All photos are professionally edited and delivered through WeTransfer where you can download your photos in high-resolution jpg format. You will receive an email with your WeTransfer link within five business days of your shoot. Link expires in 3 months.
If you need to cancel for any reason, please email or call us and we will refund 100% of your booking fee as long as you provide us no less than 7 days' notice prior to your scheduled shoot date.

Within 7 days, once the shoot date and time are confirmed you may ask for a 50% refund; we will retain the 50% balance for processing and handling fees.

Within 24h of the shoot date and time, all sales are final and there is no refund for cancelled shoots. Please visit our Terms & Conditions for complete details regarding our cancellation policy.

All sessions can be rescheduled due to bad weather conditions or other unforseens. In this case if it will not possible to reschedule you will receive a total refund

Photoshootrome.com is not responsible for and will not reimburse any additional fees charged to the client by his/her bank/card provider or paypal for receiving above specified refund.
Usually, yes, but sometimes photographers have booked the rest of their day around the location you've already chosen so it may not be possible. We will always try our best to accommodate you. You should advice at least 24h after your booking.
Please text or email your photographer if you are delayed. If you arrive late, keep in mind your photographer may have another shoot booked right after, and it's unlikely your shoot can be extended. We suggest arriving at least 15 mins early. Remember: traffic in big cities can be unpredictable.

If you arrive late for your session, any time that has passed from your original start time will be forfeited, and you may shoot for the remainder of the time you have booked.
If you want to keep going, and your photographer is free, you can pay the additional charge.
The photographer shoots many in RAW which are then carefully selected and processed. However, you can ask the photographer to add more photos.
Yes, you can gift a photo shoot and buy it for friends or relatives. Please contact us by email once you have purchased the photo shoot indicating the email of the recipient of the gift so that we can send a personalized message.
Contact a photographer
We always aim to reply within 24 hours.